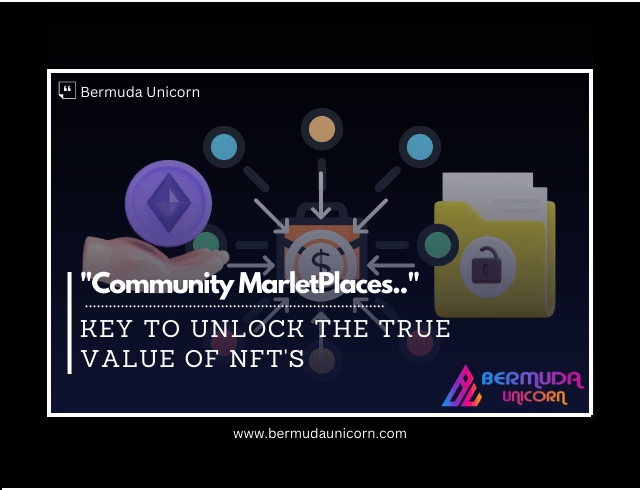 NFTs (non-fungible tokens) is a type of cryptographic asset, stored on a distributed ledger like Ethereum, and can represent any digital item or asset. They are unique and irreplaceable, meaning each token is distinct from others. The aim of NFTs is to provideownership rights to digital assets such as art, music, collectibles, games, and virtual land. This means artists can create and sell their own digital creations without worrying about copyright infringement or loss of value.NFTs have been gaining in popularity recently due to the rise of community marketplaces that enable users to securely purchase NFTs from other users at fair prices.
These marketplaces bring buyers and sellers together in one platform where they can trade with confidence in an environment that protects both parties' interests. Facilitating these kinds of transactions between members of the same community creates an economy for buying and selling these unique items that would otherwise remain inaccessible due to a lack of liquidity or trust issues between buyers and sellers. Additionally, these platforms offer tools for tracking ownership history which further boosts investor confidence as well as helps establish scarcity around certain pieces which further contributes to driving up their value.
NFTs and Community Marketplaces
NFTs have the potential to revolutionize digital ownership and, as a result, open up new marketplaces for both buyers and sellers. By introducing a decentralized framework that removes the need for any third-party intermediaries, all transactions can be done directly between buyer and seller in an efficient manner. This opens up a range of opportunities for people to trade virtual items such as artwork, collectibles, or even real-world assets like tickets or loyalty points.
The key to unlocking the full potential of NFTs lies in community marketplaces. These are online spaces where users can meet to discuss their projects, share ideas, find partners and create deals. Buyers will be able to find rare items they may not have known existed while sellers can benefit from increased exposure and access to larger audiences beyond their own networks. It also allows buyers and sellers to negotiate prices without any intermediary fees or commissions so everyone involved can get more value out of every transaction.
Creating these communities around NFTs opens up the possibility of creating unique marketplaces tailored specifically towards specific interests or industries which could potentially lead to even greater innovation within blockchain technology itself. As we move forward into this new era of digital ownership, community marketplaces will become an invaluable resource in helping us build on existing infrastructure and drive adoption further than ever before.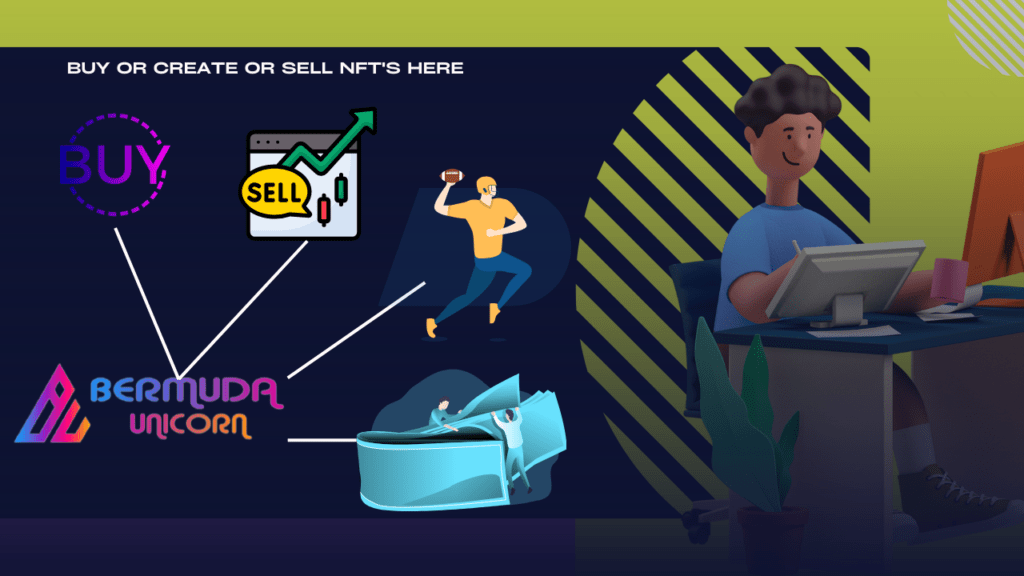 Unlocking the Value of NFTs
NFTs have the potential to enable a range of new use cases that leverage the benefits of tokenization. One promising application is community marketplaces. These are decentralized networks built on blockchain technology that enable users to create, buy, and sell digital assets in an open and secure environment. By leveraging the tokenization of NFTs, community marketplaces can facilitate trustless peer-to-peer transactions directly between buyers and sellers without requiring third-party intermediaries or centralized authorities to monitor or control them. Such platforms could provide participants with access to a variety of goods and services, such as collectibles, artwork, tickets for events, virtual land parcels for gaming worlds or simulations, etc., all backed by an immutable digital ledger. Furthermore, NFTs can allow developers to monetize their creations with ease through smart contracts which would also increase liquidity for these markets by enabling automated transfers between buyer and seller when certain conditions are met. In short, unlocking the true value of NFTs requires creating a conducive environment where users can freely exchange digital goods within a trustless ecosystem – something that community marketplaces have the potential to offer.
Benefits of Community Marketplace Solutions
Community marketplaces are a great way to drive the adoption of NFTs, as they enable users from all around the world to easily access and trade digital assets. Users can trade without any middlemen, meaning that transactions are faster and more secure than ever before. Furthermore, users have full control over their funds and data privacy, making them ideal for those who wish to remain anonymous online.
2. Additionally, with community marketplaces comes the opportunity to build a network of trusted partners who can help support one another in achieving their goals or ambitions within the cryptocurrency space. Through this collaboration, users are able to share knowledge and expertise while also building relationships that further expand their professional networks as well as business opportunities.
3. Lastly, community marketplace solutions provide an efficient way for developers and entrepreneurs to launch new projects or products on a global scale quickly and cost-effectively by leveraging existing infrastructure already built into these platforms. This allows businesses of any size or scope to rapidly bring their ideas into reality without worrying about having to create an entire platform from scratch in order to do so.
Understanding the Challenges Ahead
The emergence of community marketplaces is one of the most exciting developments in the NFT space. This new model provides a platform for creators and buyers to interact directly, without the need for intermediaries such as exchanges. With this direct interaction comes more transparency, better prices, and greater liquidity – all of which are essential for driving sustained adoption of NFTs. However, there are still some challenges ahead that must be addressed before these platforms can become truly successful.
One major challenge that faces community marketplaces is scalability. As user numbers grow, users must be able to access the platform quickly and seamlessly with minimal downtime or latency issues. This means ensuring that the back-end infrastructure is robust enough to handle higher volumes while also providing a smooth front-end experience. Additionally, it's important to ensure that user data is safe and secure so that transactions remain private and confidential.
Another key challenge revolves around incentivizing users to participate actively in these platforms – both as buyers and sellers. Incentivization schemes should be designed carefully so they reward long-term engagement rather than short-term speculation or manipulation of prices. Additionally, these platforms must create sustainable feedback loops between buyers, creators, and developers in order to ensure their continued success over time.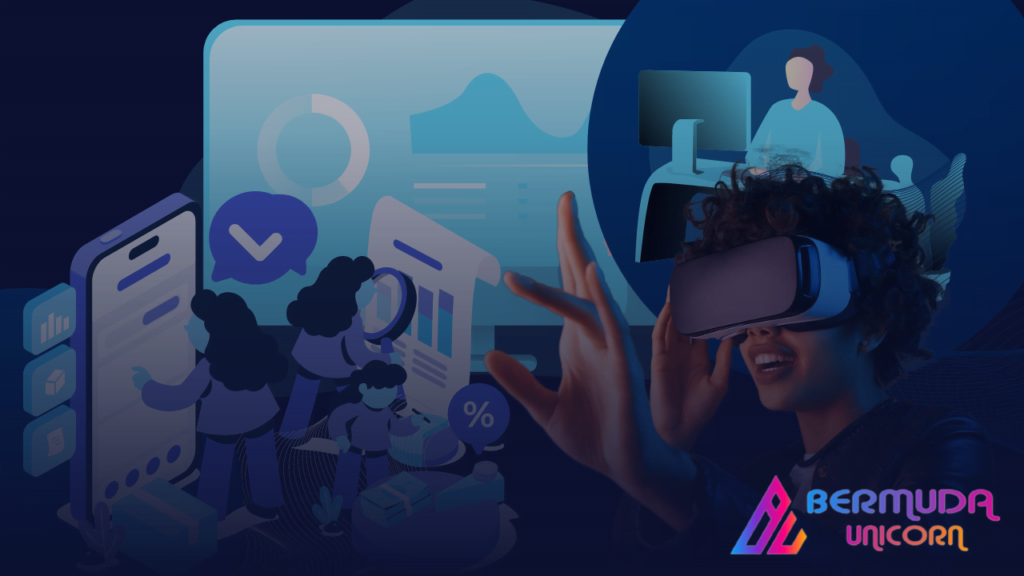 Closing the Gap in the Marketplace
One way to close the gap in the marketplace is to create a thriving community of buyers and sellers. Community marketplaces offer a platform for people to collaborate, share information, and engage with each other in order to increase their knowledge and understanding of NFTs. This can lead to more efficient trading practices, as well as an increased sense of security when dealing with such a new asset class. Additionally, this type of marketplace can help bridge the gap between traditional financial markets and digital assets like NFTs. By providing traders with the tools they need to understand and navigate the ever-evolving world of NFTs, they will be better equipped to make informed decisions when investing or trading these digital assets.
Furthermore, community marketplaces can also help facilitate multiple types of use cases for NFTs. This includes allowing users from different backgrounds or interests – such as gamers and investors -to come together in one place and benefit from both worlds. The ability for users to interact directly without relying on centralized platforms may help reduce transaction costs while still providing reliable services that guarantee secure transactions through smart contract technology. In addition, having access to curated content related specifically to non-fungible tokens can also be helpful in educating potential traders on how best they should approach investing in them.
Conclusion: Realizing Potential
Realizing the potential of NFTs requires a strong community marketplace. By leveraging the power of collaboration, members can create and exchange digital assets with one another that have true meaning and value. This creates an environment in which individuals can express their creativity while also creating a shared sense of ownership over collectively created digital assets. Furthermore, it enables people to monetize their creative works and engage in meaningful activities without relying on centralized marketplaces or third-party gatekeepers. In this way, community marketplaces are not just a means to unlock the full potential of NFTs but also create new opportunities for artists, collectors, developers, creators, and entrepreneurs alike. By cultivating trust through transparent transactions between users and providing access to global markets that span multiple platforms and audiences, these platforms stand to revolutionize how we interact with digital items in our increasingly connected world.