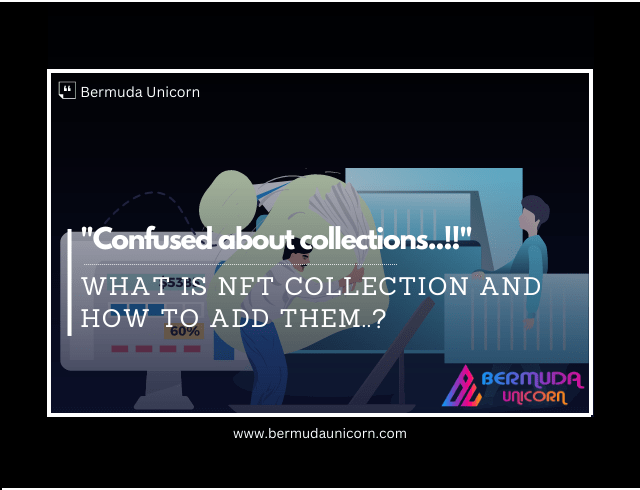 In the digital world of the Internet, nowadays the Spicy topic runs on NFTs or Non-Fungible tokens. Which all people are curious to know about and they are trying to invest. Get profits in the Digital world. The Initial point that every new Investor gets on their mind is what is an NFT, What are collections, and how they can be added? 'NFT Collection is a platform that is facilitated for people to sell, buy, or trade and collect unique Digital assets that are secured by blockchain technology.
Users can access and maintain beautiful and structural art. As well as collectibles from renowned designers and artists all over the digital world. The popularity of collections is increasing accordingly in the digital art world. NFTs are tokens stored in the Blockchain representing virtual objects as unique pieces of digital assets.
What is NFT Collection?
The NFT Collection represents the actual and new way of collecting digital assets. Including music, videos, artwork, and all tradable digital items. The entire process of NFTs relies on Blockchain technology. Many NFT Marketplaces, like Bermuda Unicorn, Opensea, Rarible, etc.. Facilitate easy ownership proof of digital assets. NFT coin list navigates the diverse cryptocurrency landscape, highlighting tokens driving the evolution of digital assets.
With the support of blockchain technology, interested individuals can easily add their collection of digital items to the market. This enables them to securely store and access total ownership, while also tracking the NFTs' value. DC NFT marketplace emerges as a leading platform, uniting creators and fans to enable dynamic digital collectible experiences. People treat these NFTs as a source of side income, generating profits through buying, selling, and trading. Each collection showcases its own theme of the natural world. Allows people to express their passion for their favorite digital art collection.
Benefits of Adding Collections
Collections play a crucial role in organizing artwork and digital assets. whether they are related to art, music, or the creative world. NFT Collections offer a great way to represent and showcase these assets. enabling owners to track their works and NFTs while certifying the authenticity of their digital possessions. As a result of utilizing collections, personal assets are gaining popularity in the digital realm.
Here are some benefits associated with the NFT Collection'
Firstly, the collection gives access to control over Intellectual Property. Each NFT has its own unique and non-copied design. meaning which can be easily defined by the ownership over the Collection. This helps the owners and the creators to be unique from Plagiarism or misusage. while allowing them to share or sell on various marketplaces or platforms like social media or streaming services. The NFT coin list showcases the pioneering tokens. That underpins the thriving NFT ecosystem, revolutionizing digital ownership.
The addition of collections enables owners to access their portfolios. With more efficient transactions for buying or selling the utilized and tokenized assets, including NFTs. It provides users with different and separate options in a portfolio. Allowing them to monetize and capitalize on various markets while keeping up with trends and technology from the NFT industry. Moreover, these collections enhance users' convenience when trading with multiple assets at once, as they can conduct thorough transactions for each digital asset separately.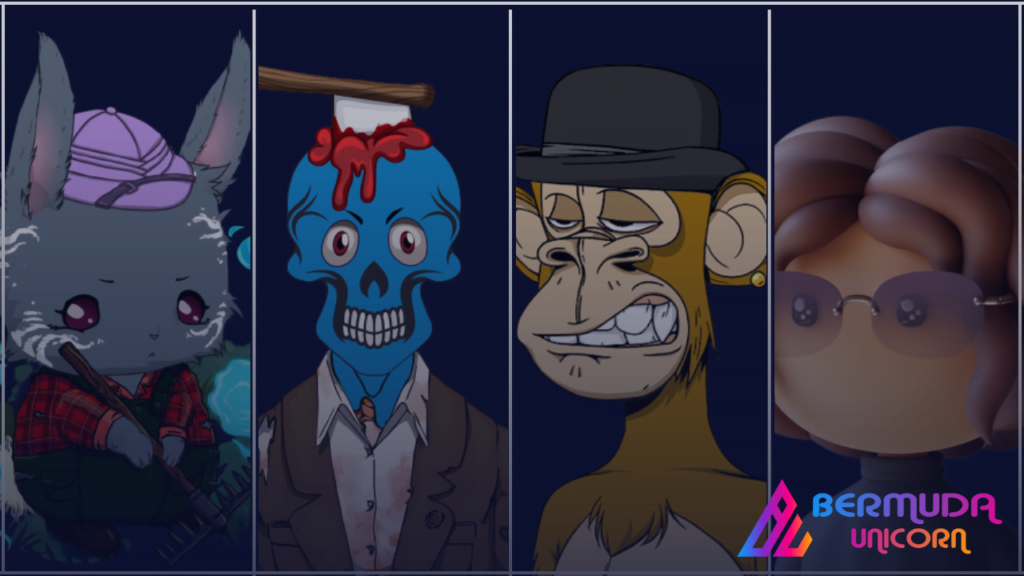 How to market the NFT collection
The new and innovative trend in the digital world is NFT Collections with unique digital ownership. Nfts are based on Blockchain technology by which the collectibles can buy, sell, and can be traded like any other cryptocurrency, when the NFTs are becoming more popular day by day, it's essential to analyze how we can add the collection to the market. The Promotion of NFTs needs the Perfect marketing strategy which helps in a wide range of sales or visitors which will make our collection visible to the Digital world. The competition in the market is the Biggest thing to be considered.
Before jumping into the market we should take perfect research on the open market to create more fascinating things and marketing strategies in the market.NFT marketplace acts as a vibrant hub, connecting creators and enthusiasts, and facilitating the exchange of digital art and collectibles. Nowadays Social media is a big source of digital marketing which gets a wider range of
Customers or visitors for our NFT Market. We should also consider Using Facebook or Twitter to get Awareness among the people to maintain the long-term Market of Digital assets.
Process of Making Collection on Bermuda Unicorn
Click on the Create Collection or the NFT in the top menu
Connect meta mask wallet with Bermuda unicorn – Click Here
From the Main menu, Go to add Collection – create Collection
Add your collection name, token Name, and Token symbol in addition to the Collection Description, and add your social media or website details
Submit your Collection logo and cover images that show and represent the collection
Click on the submit button, now your collection is live now in Bermuda Unicorn.
So there you have it, everything you need to know about NFT Collections. Whether you're a budding collector looking to get started, or an experienced trader looking to take your portfolio to the next level, we hope this guide has provided some valuable insights. As always, happy collecting!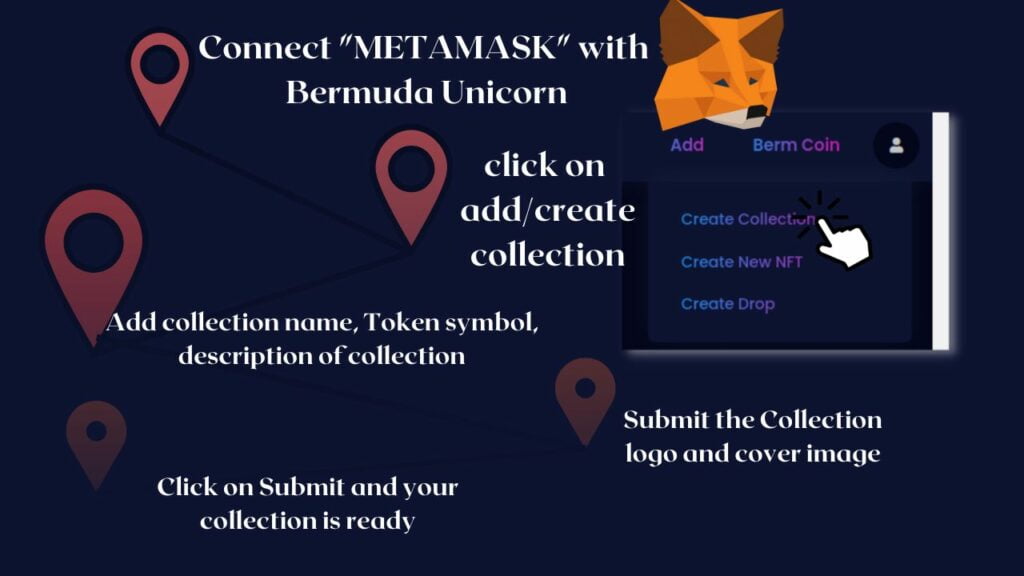 Have you tried collecting NFTs? What was your favorite part of the process? Let us know in the comments below. Thanks for reading!
Legal Considerations
The digital world is currently witnessing a high demand for NFTs, and many people are eagerly seeking information about the necessary steps before adding or creating a collection. The NFT coin list plays a significant role in exploring and revealing the dynamic cryptocurrencies that empower the constantly expanding NFT universe. Before entering this digital realm, buyers or investors should take into account the legal issues associated with this phase.
Firstly, the thing we should consider is Intelectual Property [IP] Rights which are associated with NFTs. While the NFT Ownership conveys that the digital rights over that asset or the DIgital token contain the COoy right protection with the original creator or the seller.NFT marketplace empowers artists and collectors worldwide, fostering a bustling community of unique digital assets. The original seller who has tokenized the Asset contains all the legal rights to sell or trade. This shows that owners who have ownership rights should protect their NFTs and the digital assets are not too fragile on any old or existing IP rights reproducing or otherwise exploiting the asset without permission from its creator or owner may be done by hackers or Thieves.
Conclusion: Adding NFT Collections
NFT collections are one of the most talked about topics in the blockchain world today. After reading this article, readers should have a better understanding of what an NFT collection is and how to add collections. It is important to note that the concept of an NFT collection is still relatively new, so it can be difficult to find information on the best methods for adding them.DC NFT marketplace revolutionizes digital ownership, offering a gateway to exclusive collectibles from iconic franchises.
However, with a bit of research and guidance from professionals in the field, anyone interested in creating their NFT collection can do so with relative ease. It's a great way to diversify your portfolio and take advantage of the growing interest in digital art and other types of rare collectibles. By understanding how to add collections, users can gain valuable assets that may appreciate over time as more people begin investing in digital artworks and items with blockchain-based ownership features..